Night Sky from Colebrook, CT (CSP IV)
This is a wide angle shot of the western sky taken at Connecticut Star Party IV (10 Sep 1994). CSP IV is held in Colebrook CT, which is reasonably far away from light pollution. This shot was taken with a 28mm lens at F2.8 on TMAX 400 film; guiding was piggyback on a Celestron CG-11. Time of the exposure was not recorded, but was probably about 10 minutes. The orientation of the photo is a bit odd due to the inability to adjust the camera mount I was using at the time. In this photo, the Cygnus Milky Way is readily visible, along with the constellations Delphinus (near upper left corner) and Lyra (center bottom). The "coathanger" asterism is visible as is the North American Nebula and M39. Note dark lanes visible in the Milky Way north of Deneb. Some optical distortion is evident at the edges of the photo due to the wide angle lens used.
---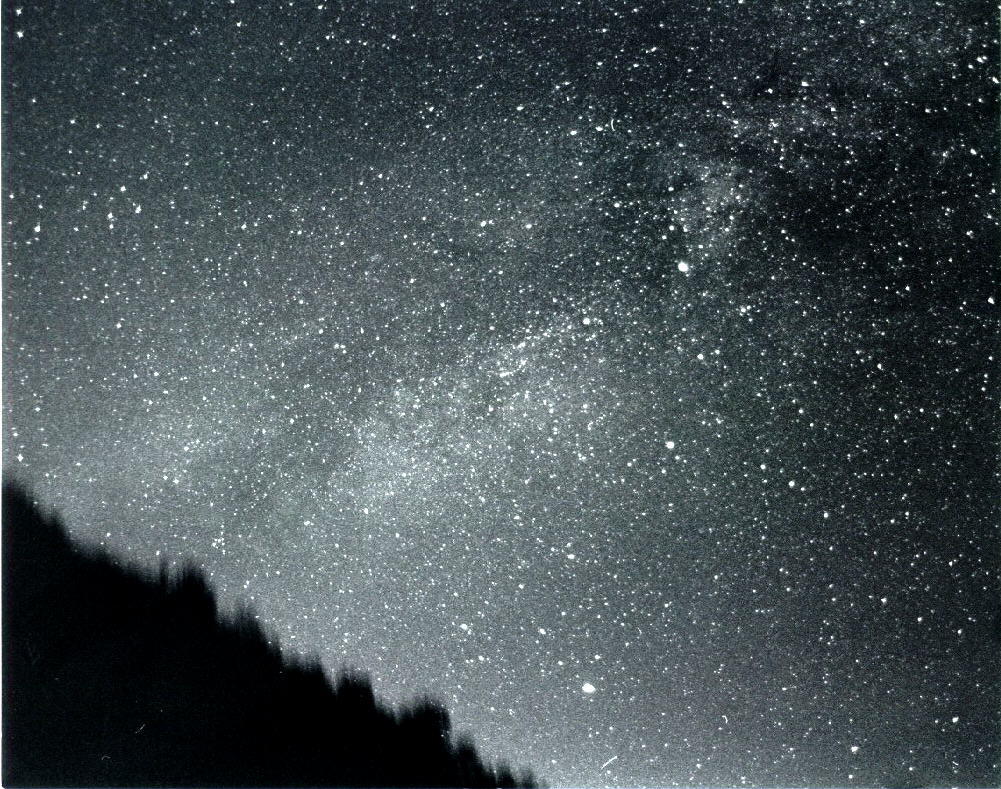 ---
"Back" links, e-mail and Copyright
Use your browser's "back" button, or use links below if you arrived here via some other path:
This page is part of the site Joe Roberts Astrophotography Images by Category
E-mail to Joe Roberts
Images and HTML text © Copyright 1997 by Joe Roberts. Please request permission to use photos for purposes other than "personal use".
---