M35 and NGC 2158 taken w/ Vixen 102 ED Refractor
Here's a shot of M35 and also NGC 2158 (NGC 2158 is the small object to the upper right of the main cluster). This photo was taken under very poor conditions (hazy). Taken 23 December from Colebrook Reservior, CT.
---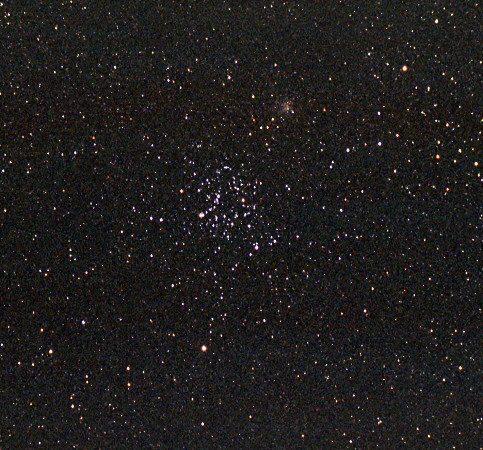 ---
"Back" links, e-mail and Copyright
Use your browser's "back" button, or use links below if you arrived here via some other path:
This page is part of the site Joe Roberts Astrophotography Images by Category
E-mail to Joe Roberts
Images and HTML text © Copyright 2000 by Joe Roberts. Please request permission to use photos for purposes other than "personal use".
---