The Colors of Orion
Here are two shots of the constellation Orion taken with the lens intentionally thrown out of focus. This astrophotography "trick" can be used to clearly reveal star colors. Orion shows a beautiful variety of star colors. From Red Giants to Blue-White "superstars" and red nebulae, Orion has it all. These shots were 30 second fixed tripod shots on Kodak Royal Gold 1000 film. Lens was a 50mm F2.0 Pentax on a K1000 camera.
---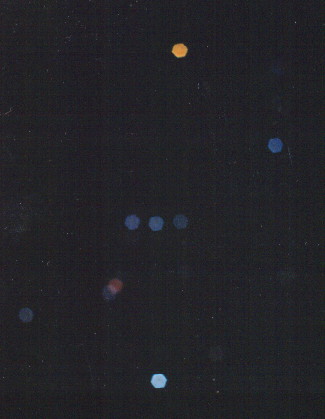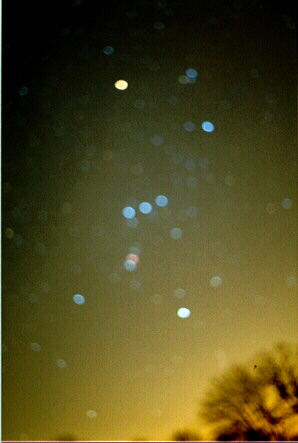 ---
---
"Back" links, e-mail and Copyright
Use your browser's "back" button, or use links below if you arrived here via some other path:
This page is part of the site Joe Roberts Astrophotography Images by Category
E-mail to Joe Roberts
Images and HTML text © Copyright 1997 by Joe Roberts. Please request permission to use photos for purposes other than "personal use".
---