Scorpius
This photo of the constellation Scorpius shows how it struggles to get even its head up to a decent altitude as seen from +41 deg N. This is unfortunate, since Scorpius contains such a wealth of objects. Photo taken from my front yard in Oakdale, CT USA. A 30 second fixed tripod shot with a 50mm F2.0 Pentax lens using Kodak Royal Gold 1000 film.
---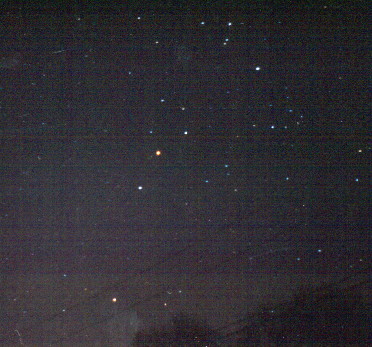 ---
"Back" links, e-mail and Copyright
Use your browser's "back" button, or use links below if you arrived here via some other path:
This page is part of the site Joe Roberts Astrophotography Images by Category
E-mail to Joe Roberts
Images and HTML text © Copyright 1997 by Joe Roberts. Please request permission to use photos for purposes other than "personal use".
---