Updated 7 Nov 2004
Joe Roberts Astrophotography
27 October 2004 Lunar Eclipse
This page contains photos of the total lunar eclipse of 27 October 2004. Photos below were taken with a digital camera (Olympus C3030Z) through a Criterion Dynascope 6" F8 Newtonian reflector. A 32mm Televue Plossl eyepiece was used for Afocal photography. The camera lens F stop was set at 2.8 for the entire event, the zoom was all the way out (wide). I also took slide (film) photos using a Celestron CG-11 telescope, those photos are out at the processor at time of writing, I will add them when they come in). The sky cleared around the time of sunset, however clouds rolled in around the time of mid eclipse. I was still able to shoot photos between breaks in the clouds. The second half of the eclipse was nearly totally clouded out (it was clear by dawn however). The photos below are the best of about 230 photos taken. NOTE: You might want to Calibrate Your Monitor in order to best view the images on this site.
Calibration Bar

Events for this eclipse (all times EDT):
Moon enters penumbra: 8:06pm
Partial eclipse begins: 9:14pm
Total eclipse begins: 10:23pm
Mid eclipse: 11:04pm
Total eclipse ends: 11:45pm
Partial eclipse ends: 12:54am
Moon leaves penumbra: 2:03am
---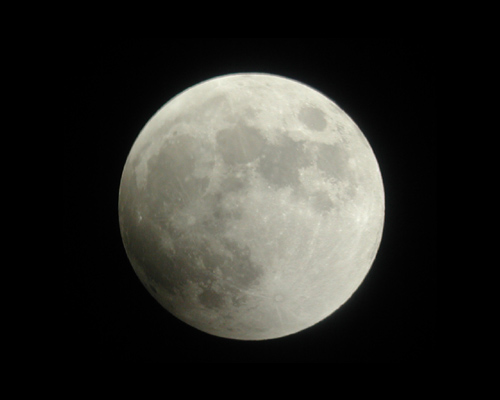 9:01pm EDT Exposure: 1/800 second
Some penumbral shading visible
---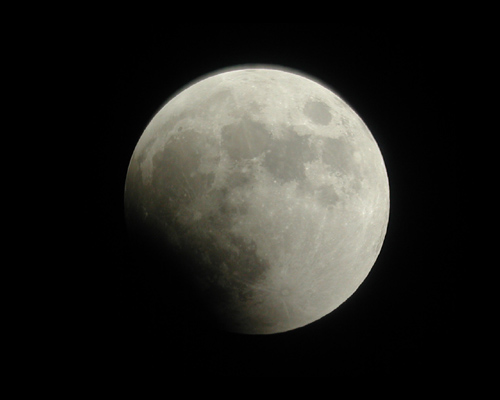 9:13pm EDT Exposure: 1/800 second
Heavy penumbral shading visible, partial eclipse 1 minute away
---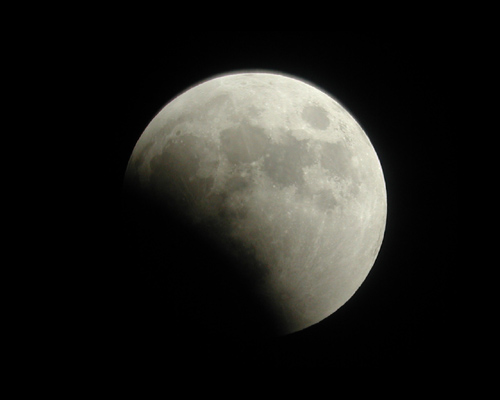 9:24pm EDT Exposure: 1/500 second
---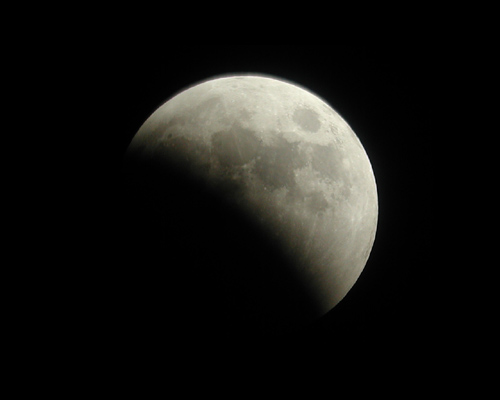 9:37pm EDT Exposure: 1/320 second
---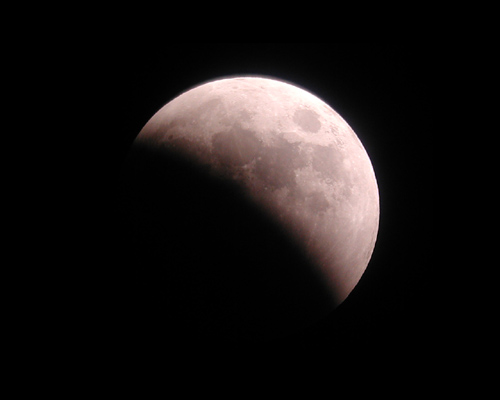 9:41pm Exposure: 1/200 second
---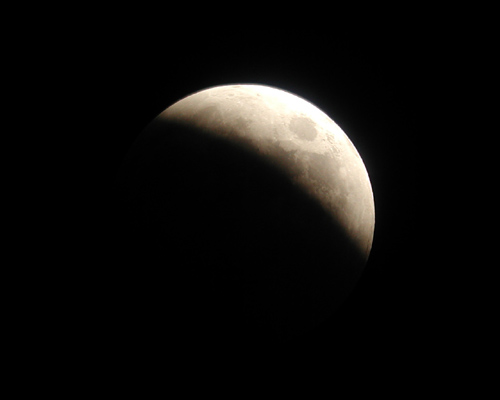 9:55pm Exposure: 1/60 second
---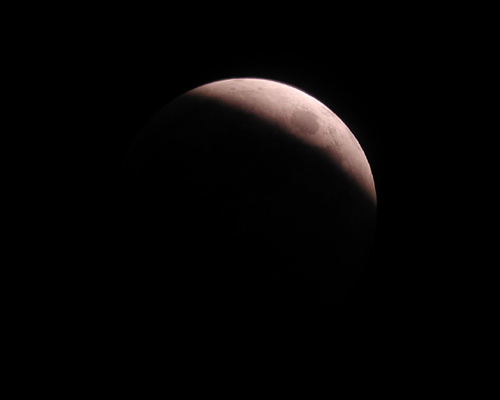 10:04pm Exposure: 1/50 second
---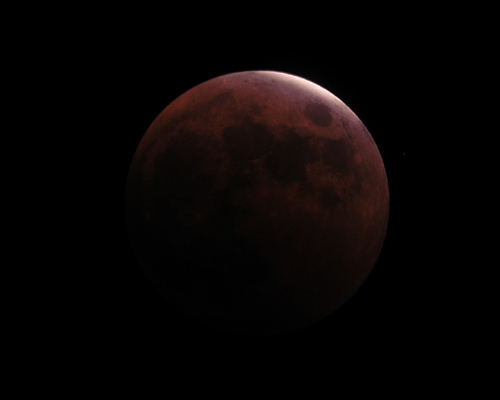 10:14pm Exposure: 1/5 second
---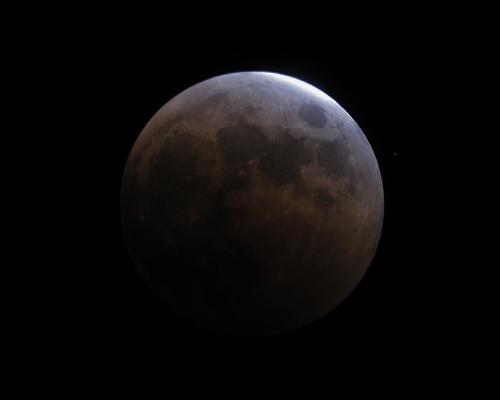 10:14pm Exposure: 1/2 second
---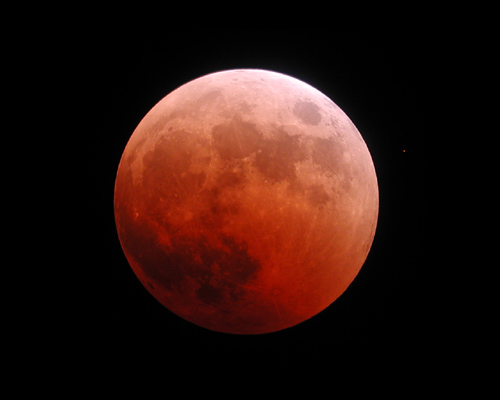 10:18pm Exposure: 2 seconds
---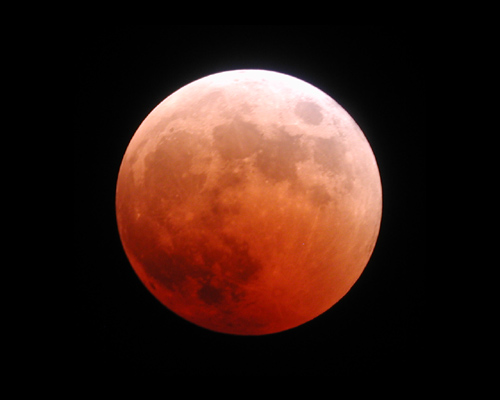 10:23pm Exposure: 4 seconds
Total eclipse officially begins
---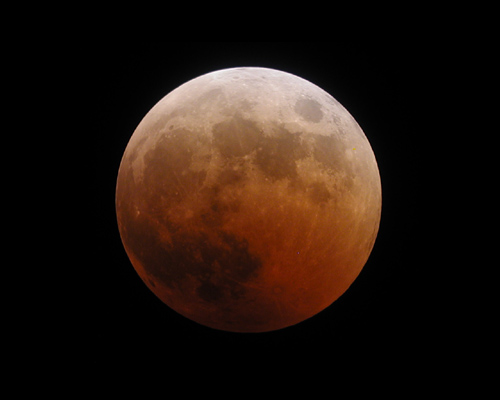 10:30pm Exposure: 4 seconds
---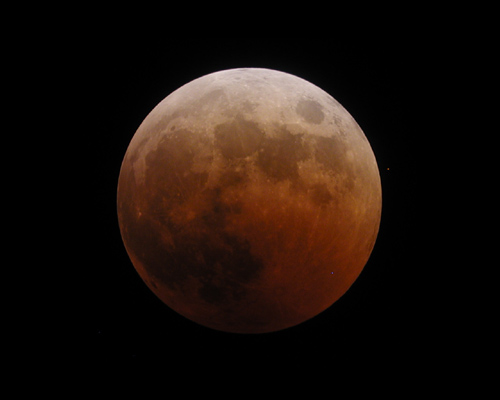 10:33pm Exposure: 3 seconds
---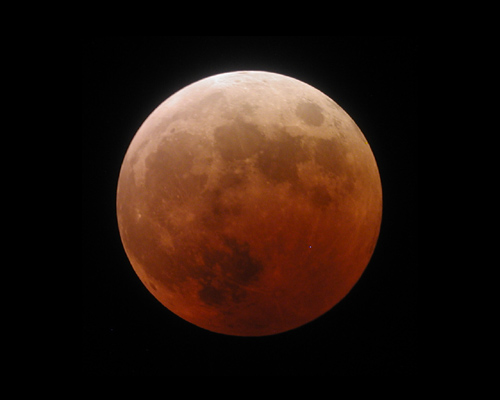 10:45pm Exposure: 8 seconds
---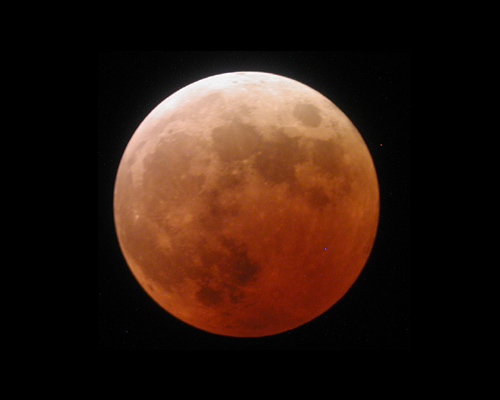 10:49pm Exposure: 10 seconds
---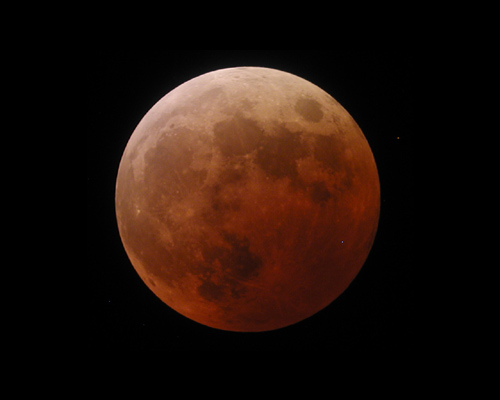 10:55pm Exposure: 6 seconds
---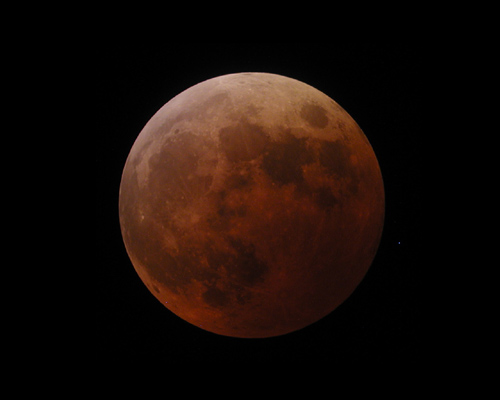 10:59pm Exposure: 4 seconds
Moon just about at mid eclipse (clouds were interfering with photography at this point).
Shortly after this photo was taken the Red Sox won the World Series for the first time in 86 years...
---
Slide (film) Photos
The photo below was taken using Kodak 200 speed slide film (the type that is sold at Wal Mart). The slide was scanned at 2000 dpi optical and processing was done (mostly to remove dust marks) using PhotoShop. The exposure below was probably around 5 seconds (I did not keep good records on exposures, I was bracketing from about 2 seconds to about 15 seconds). The telescope was a Celestron CG-11 using an F6.3 reducer for an effective focal length of 1765mm (about 35x compared to a 50mm standard lens on a film based SLR).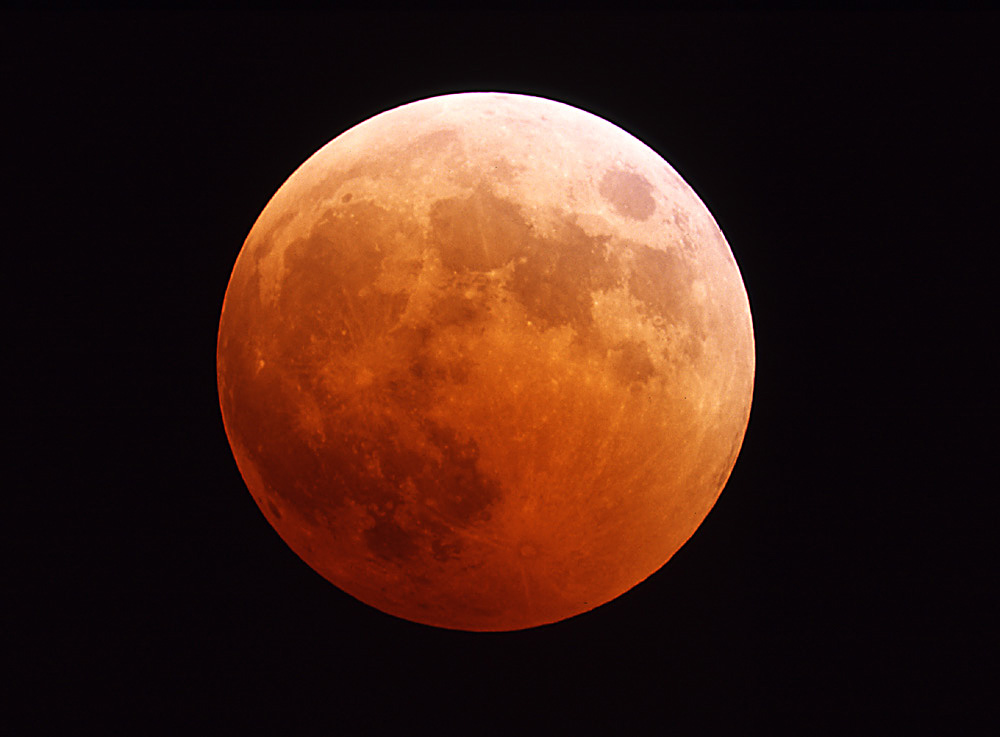 ---
E-mail and Links
E-mail to Joe Roberts
This page is part of Joe Roberts Astrophotography


Images © copyright 2004 by Joe Roberts
---