Updated 24 October 1997
1st Grade Class Photo from Stony Hill School
---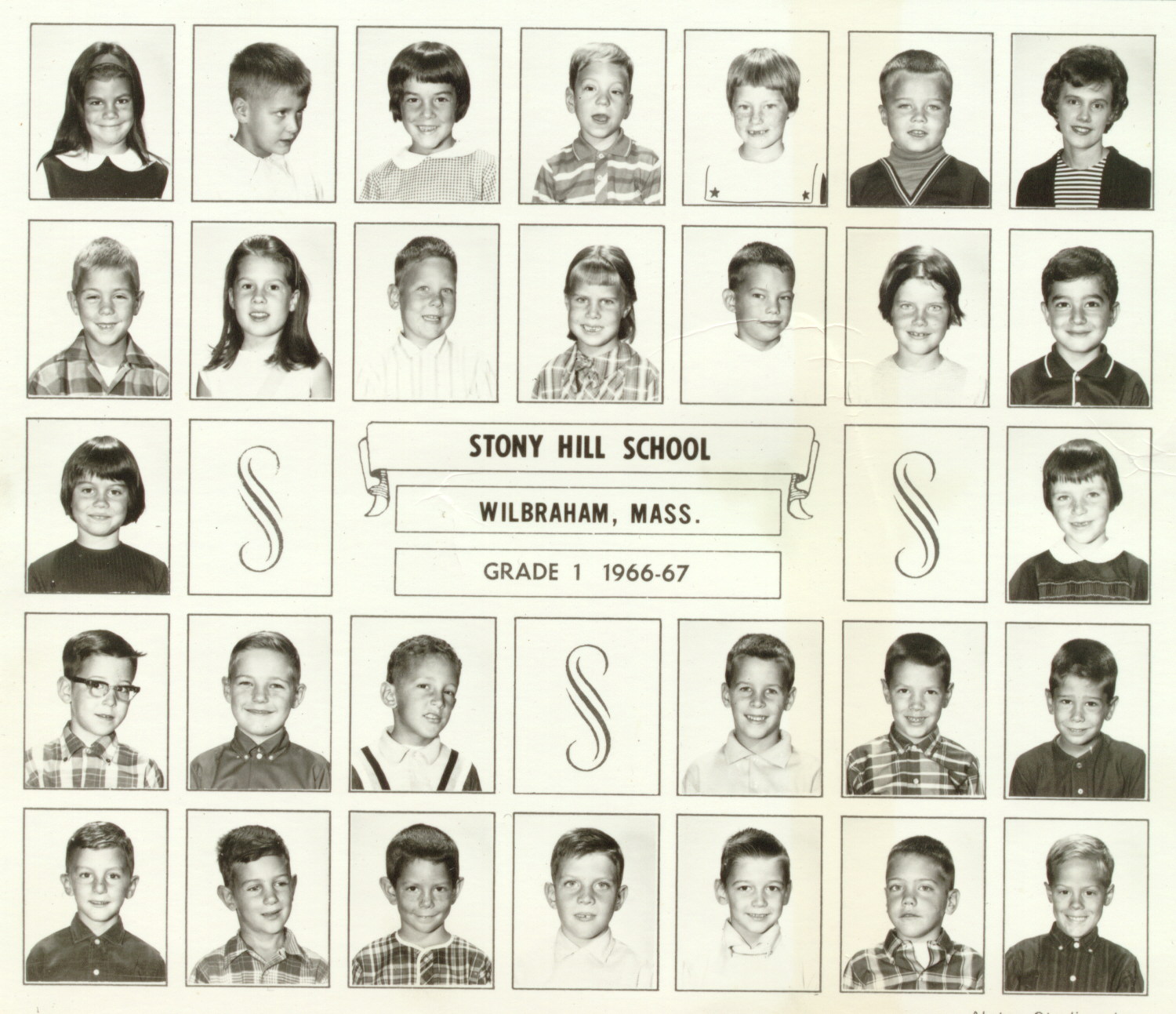 We need help on identifying people in this picture... if you can help out with the remaining names (or can make corrections to the existing names) please E-mail me!
The names of the people are:
Top Row, L to R: ???, ???, Katy Leary?, ???, ???, ???, Teacher(?)
2nd Row from Top, L to R: ???, ???, Chris Jernigan, Dorothy Bennet, Joe Mell, Carol Dickie, Greg Barnagian
3rd Row from Top, L to R: Noreen Hughes, ???
4rth Row from Top, L to R: ???, ???, ???, Randy Fied, ???, Craig Colette?
Bottom Row, L to R: Alan Bercovici, ???, Dave Strange?, Alan Darling, ???, ???, ???
Thanks to Alan Bercovici for contributing this image!
---
Back links and E-mail
E-mail to Joe Roberts
This page is part of the Minnechaug Class of 1978 Home Page.

End of page... come back soon!CENTER>
---