Updated 10 October 1997
Miss Hazelmeir's 5th Grade Class at Memorial School
---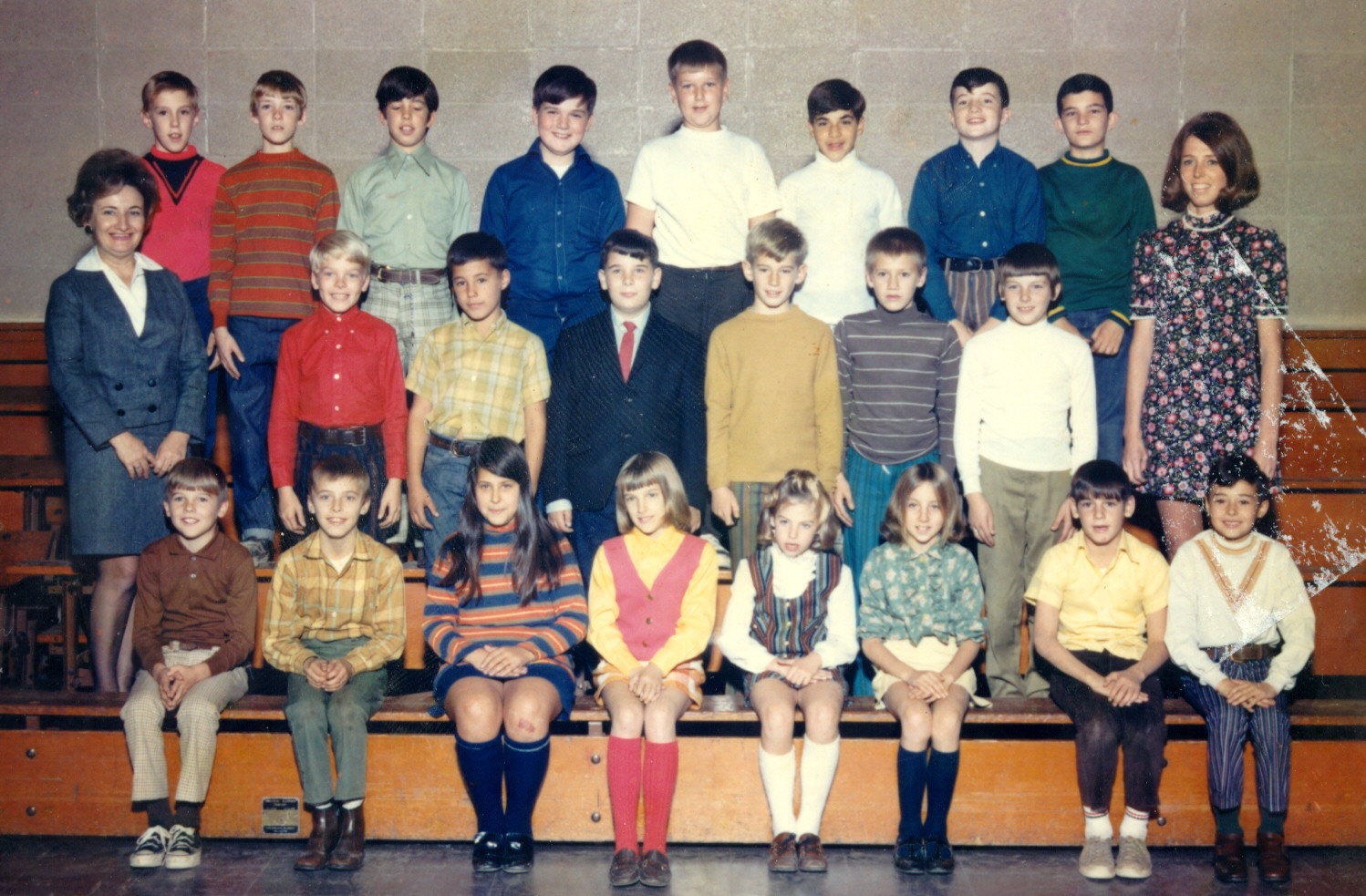 Above is a class photo of Miss Hazelmeir's fifth grade class at Memorial School (1970-71 school year). How many class members can you recognize? The people are:
Front row, L-R: Scott McFarland, Albert Morris, Kathleen Forrest, Carla Gatts, Nancy McIntosh, Kathy Jurkowski, Rich Heath, Dan Dragon.
Middle row, L-R: Mrs. Connor, Rob Alger, Dave Benoit, Gary Jarvie, Scott Morris, Rob Howe, Dean Gurnsey (I think), Mrs. Hazeltine.
Back row, L-R: Joe Roberts (me), Mark Conley, Peter Corriveau, Russell McCrae, Tim Rymasz, Nish Vartanian, Dave Connor, George (?).
For those that were in this class, do you remember what our punishment was when we (our class) were bad? Dictionary work! Recall that Miss Hazelmeir would make us take out our dictionaries and copy down on paper the contents of the book. I disliked that (as most people did). I remember that Miss Hazelmeir seemed to have a "short fuse" when the class was not behaving...
---
Back links and E-mail
E-mail to Joe Roberts
This page is part of the Minnechaug Class of 1978 Home Page.

End of page... come back soon!
---