Updated 01 March 2007
Mrs. Mediera's 1st Grade Class Photo from Mile Tree School
---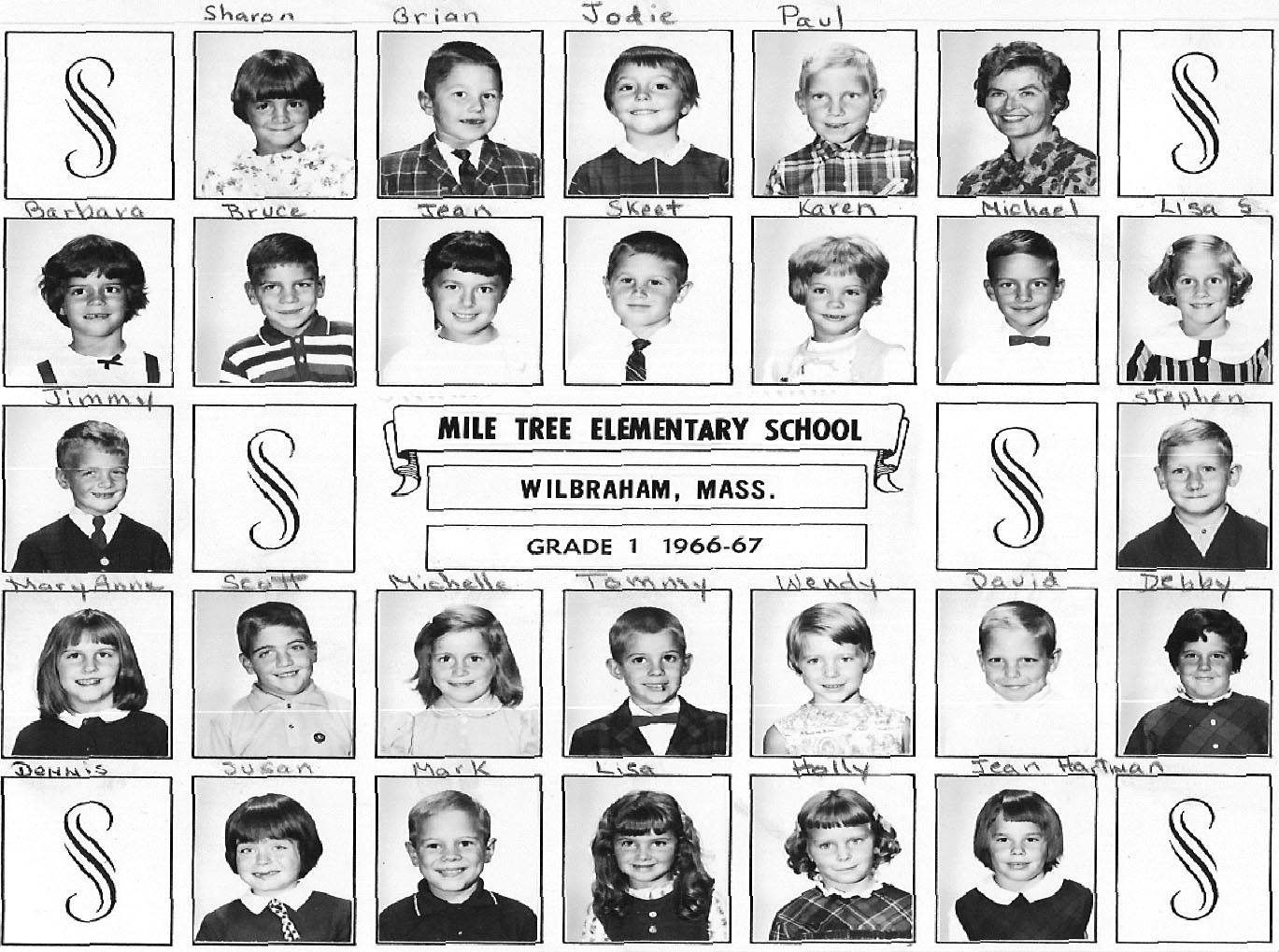 The names of the people are:
Top Row, L to R: Sharon ?, Brian Lis, Jodie Grise, Paul Abrahamson, Mrs. Mediera (or was it Mrs. Medeiros?).
Second Row: Barbara Flathers, Bruce Bergeron, Jean ?, Skeet Sellers, Karen Taylor, Mike Metzger, Lisa Semle.
Third row: Jimmy Tupper, Stephen Staggs.
Fourth Row: Mary Ann Stamm, Scott Dow, Michelle Kober, Tommy Balch, Wendy Neff, Dave Auchter, Debbie Torricelli.
Bottom row: Susan ?, Mark Hillsburg, Lisa Cambo, Holly Trevallion, Jean Hartman.
Thanks to Scott Dow for contributing this image!
---
Back links and E-mail
E-mail to Joe Roberts
This page is part of the Minnechaug Class of 1978 Home Page.

End of page... come back soon!
---